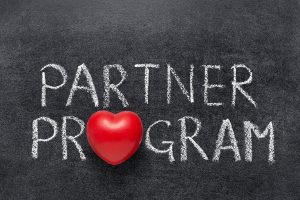 If you're tired of the 9 to 5 routine and are looking for a way to strike out on your own, consider becoming a RelyCircle Sales Partner. With our partner program, you can start building a client base, earn recurring commissions, and have the financial freedom to work for yourself. The best part about becoming a RelyCircle Sales Partner is there is no buy-in, so entry is easy. As long as you work hard and build your network, you'll succeed.
What Is RelyCircle?
RelyCircle is the world's first rewards-based referral marketing social network that gets businesses more customers by tracking and incentivizing successful referrals.
How RelyCircle Rewards Our Sales Partners
You simply set up your clients with a RelyCircle account and help them list referral promotions on RelyCircle. You then earn a commission on every referral transactions that takes place and will receive 60% of net revenues on every client you sign-up. Click here to view a short presentation on how RelyCircle can help you earn $80-200K each year working part or full-time.
The Benefits Of Becoming A Sales Partner
As a Sales Partner with RelyCircle you will receive a lot of great benefits. First of all, your commission rate is 60% of net sales. Those sales are also recurring so you can make commission on every sale a referral brings to your client. Secondly, there is no limit to how many businesses you can set-up with RelyCircle. So you can earn commission simultaneously from multiple businesses at once. Finally, you will have the dedicated support of our helpful staff to ensure that you are maximizing your relationships and earning the most on every sale.
As a Sales Partner with RelyCircle, there is a lot of potential to make great commissions. The best part is that unlike other Sales Partnerships, there are no fees for signing up. So your only investment is sweat equity. So if you are looking for an opportunity to go into business for yourself, contact us to learn more! Click here to view business owner presentations.