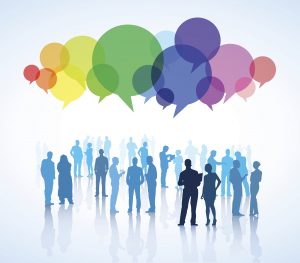 As small-business owners we try multiple avenues to reach out to potential customers to increase sales. Social Media Marketing and having a Facebook page was a no-brainer to gain organic reach; until social media sites killed organic reach and have forced businesses to pay to reach out to our own local community members. Did you know that according an article by Weebly reports on Small Business Trends "62 Percent of Small Business Owners Say Facebook Ads Miss Their Targets"
Consumers are avoiding traditional advertising like the plag… zombies. The concept of pay per click/lead developed over the early years of Internet, and now dominating all advertising is horribly inefficient.
The statistics are alarming. This is how consumers are dealing with advertising:
– 94% Skip Pre-Roll Ads
– 91% Have Unsubscribed from Mailing Lists
– 86% Skip TV Commercials
– 44% Of Direct Mail is NEVER Opened
Word-of-mouth advertising is important for every business, as each happy customer can steer dozens of new ones your way. According to Forbes survey 92% of Consumers trust recommendations from friends and family over other forms of advertising. What are you doing to make sure your customers feel confident enough in your business to recommend it? What are you doing to trigger word-of-mouth? As advertisers/business-owners, wouldn't it be nice to have a pay per sale network where you pay ONLY AFTER a sale is made?
RelyCircle https://relycircle.biz is the world's first rewards based Social referral marketing network that gets businesses more customers by tracking & incentivizing successful referral sales. Positive recommendations of customers are tracked and linked to referral sales; for a fixed $$ reward that also increases customer loyalty.  View our business owner presentations. Click here to view business owner presentations. Contact us to register on RelyCircle.