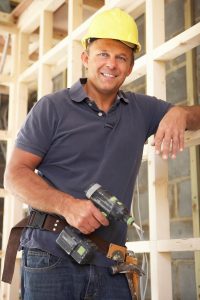 In order to grow your customer base as a general contractor, you rely nearly entirely on referrals from previous clients. Once a job is complete, it may be a while before another can be lined up, leaving costly holes in your schedule. Filling your calendar with jobs is especially difficult in highly competitive markets or when you are first starting out and have not built a large network of clients to keep your schedule full. RelyCircle is the ideal program to help you build your business and expand your referral network.
The Old Method Of Referrals
Most general contractors relied on referrals in two ways. The first is through direct customer-to-customer referrals. So when a job is completed, you ask your satisfied client to recommend your services to anyone in their network that needs similar work. The second way is through letters of recommendations you present when bidding for a job you've found through a construction lead service or in response to posted ads. These methods work but they are incredibly limited because they rely solely on expanding your pre-existing network and chasing unqualified leads.
The New Method Of Social Referrals
RelyCircle harnesses the power of positive word of mouth by rewarding your customers when their referrals on our social network turn into new sales for your business. Through RelyCircle, you can tap into your customers network and expand your business with your current customers. RelyCircle works by incentivizing their referrals by offerings Social Reward points that have cash value and can be used at local businesses including yours. This taps into their full network and helps spread brand awareness.
Social Marketing Within Reach
When you register your business on RelyCircle you also post your coupons/offers that you may be currently spending money to distribute online or via Post Card marketing. We ask that you allocate a Referral fee for each of them. When new customers come to you with the Coupons/Offers and if you make a sale; simply approve them by scanning the coupon/offers using the RelyCircle Business App. This is when you will be charged the referral fee which is after your sale is final. There is no other fee/cost to use RelyCircle and you only pay if you make a sale. Your business advertising and clicks on your listing are all at no cost to you. Its Social Advertising without reaching your pocket.
RelyCircle Is Simple
When you complete a job, simply provide your satisfied customer with your recommendation QR code. By scanning the QR code or entering your assigned code into the app or on our website, your clients will be taken immediately to your business page where they can see a list of rewards you will offer for their social media recommendations. Then once their referrals pay off, you can give them the offered reward for the referral. Your customers will love it because they will be rewarded for their referrals and you'll love it once you see how quickly your network will grow.
So if you'd like to expand your referral network, check out the Frequently Asked Questions on our website to see exactly how RelyCircle can help you grow your general contracting business. Click here to view business owner presentations. Contact us to register on RelyCircle.