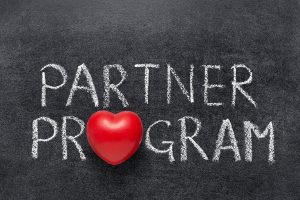 Did you know that a

Manta survey

of 613 SMBs found that 73% didn't think their Google AdWords campaigns brought any new business leads and according to one of Niel Patel's blog post 62% of Small Businesses Fail with Facebook Ads.
What if you could charge your small-business clients ONLY on sales rather than Clicks and Impressions? Partner with RelyCircle and get your Small-Business clients on our Pay Per Sale (PPS) Social selling model with Automated Recurring Revenue sharing for you.

About RelyCircle?
RelyCircle (https://relycircle.biz/) is the first social media community specifically designed to drive traffic and revenue to small businesses through word of mouth referrals, and reward the customers who help make that happen.
This unique referral system makes RelyCircle the only platform to offer a Zero up-front cost marketing system for small businesses.
 Here's How It Works

As a Reseller/Sales Partner, When  you register your clients on RelyCircle you will list their coupons/offers that they may be currently spending money to distribute online or via print marketing. We ask that you negotiate & allocate a Referral fee for each of them, that is negotiated based on the minimum revenue that each promotion will bring to the business owner, when redeemed.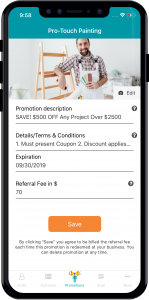 Using the always free custom email and text tools, business owners invite (Unlike Yelp or Google) their existing customers to share their recommendation and refer them new customers and earn rewards. RelyCircle app will link & track the referral promotions to the customers who recommended the business and reward successful referrals.
How do we track and reward successful referrals

When referred customers make a purchase from the business, business owner/rep will simply scan the promotion using the free RelyCircle Business App, and the person who recommended their business will be awarded with a referral fee. The business gets billed for the referral fee at this time and the commissions to our Sales Partners/Resellers are also credited at this time.


                                                                                            Click here to view a short presentation on how the Sales Partner/Reseller program works and how you can earn referral commissions on every transaction of the businesses you enroll, with estimated earnings of $80-200K a year.
Become a reseller with our Sales Partner Program.
The RelyCircle Sales Partner program is the only marketing opportunity that requires experience not investment. It is a B-B opportunity for experienced sales professional & agencies currently helping small-businesses with digital marketing.
 Click here to view a short presentation on how the Sales Partner program works and setup a time (https://calendly.com/relycircle) to talk to one of our program managers.
If you would like to take a look at how the app works, you can find a step-by-step explanation, complete with case studies in a variety of industries on the link here:
 Questions? e-mail salespartner@relycircle.com